service time
Sunday Mornings 10am
Go to Attend Service
Attend Service
We value You and Your Family. There's always room at the table for you here. We believe church ought to be a relevant and exciting place where you can meet with God and get involved in what He's doing. If you've never visited Living Water, we hope you'll take some time to visit our weekend service.
Go to Join a group
Join a group
At Living Water we value Family and Community. One of the best ways these values are demonstrated outside of our main services is at our weekly Connect Groups. Join a Connect Group and experience community!
What To Expect when you visit
No matter who you are or where you've been, you're welcome here at Living Water.
You can expect the worship to be lively. We believe in a dynamic time of praising God.
A thought-provoking and engaging message delivered by the pastor but inspired by God.

A safe and fun place for your kids to learn about God. Each weekend Living Water Kids, newborns through High School, learn the truth about who God is and who they are because of Him through age-specific lessons, small groups, and trusted caring adult leadership.

You can expect to find a place to belong, a way to grow, and a chance to make a difference. We want to equip you with the tools to develop as a fully devoted follower of Christ. God created you with gifts and skills that you can use to change lives in your community and the world.

You can expect family! You don't just visit family, you join family and we pray you will come and join our family.
Upcoming Events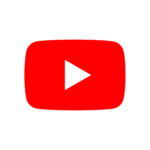 Every Sunday Morning @ 10am – Join us Live on YouTube for worship and encouragement from the Word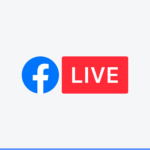 Every Sunday Morning @ 10am – Join us on Facebook Live for worship and encouragement from the Word